Facial fillers, Botox® cosmetic and Botox® therapeutic for facial, TMJ and headache pain.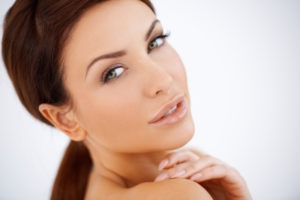 Our office now offers and is licensed to provide a complete line of facial fillers, Botox® cosmetic and Botox® therapeutic for the relief of grinding, clenching, headache, and facial pain. Facial fillers such as Juvederm®, Restylane®, and Belotero® balance are some of our favorite products. For example, facial fillers are a great way to remove creases that develop from the corner of your nose to the corner of your lip. And Belotero Balance® is a unique material designed specifically for adding volume to your lips.
The subtle application of volume adding fillers can enhance the result of cosmetic dentistry such as crowns or veneers. We can design your new smile and improve your facial esthetics at our office now with a unique artistic blend of dentistry and facial esthetics previously unavailable in the dental setting. Areas frequently treated with Botox® cosmetic at our office include forehead wrinkles, crow's feet around the outside of your eyes, and creases that form overtime on the bridge of your nose.
Commonly referred to as "elevens" due to the deep double vertical lines that show when you furrow your brow. Treating these areas carefully over time can permanently remove the creases in the resting position and if treatment begins at a younger age can prevent these areas from even forming in the first place. Usually, treatment in younger individuals requires a much lower dose and can be very affordable if treatment is planned carefully. Over-dosing of these materials is a common result by more inexperienced or overly aggressive providers.
If you are suffering from chronic headaches, facial or teeth pain from grinding or clenching we can now utilize Botox® as a front-line medication. We have found this to be incredibly effective and can absolutely control your pain. A simple muscle exam can help us determine if Botox® will help your condition.